We recommend the following places to order stickers:
Hexipics a hexagon-only sticker company who was started partly due to inspiration by hexb.in. They ship internationally.
Diginate who print the hexagon stickers for Mozfest and also do foil stickers. They ship internationally.
Stickermule who mostly ship to the US. International shipping is more expensive.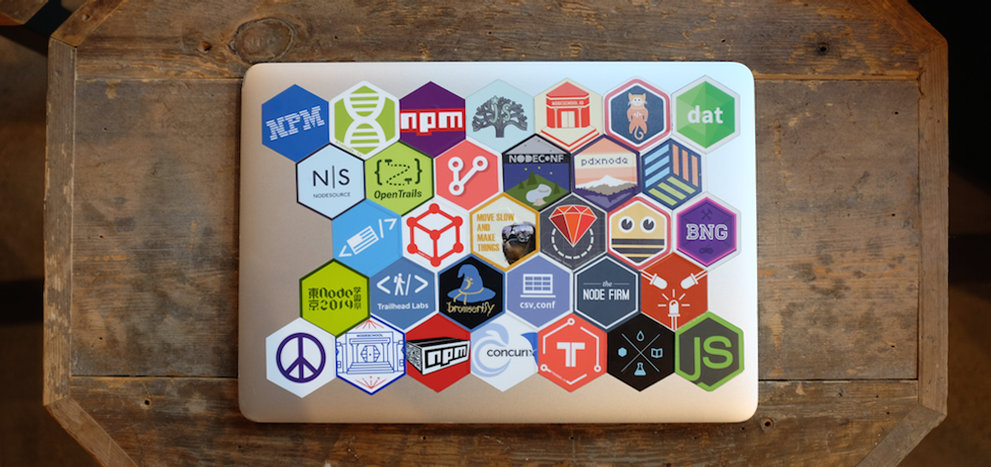 hexagon stickers tesselate cleanly, as can be seen on @maxogden's laptop.
there is also an official hexagon sticker specification, the Sticker Constructor Spec